Dr. Mark G. Brunk founded our practice in 1984 and we have continued to provide quality, affordable dental care for all ages over the past four decades. From Collinsville to Effingham, Decatur to Mt. Vernon, our patients come from all areas of South Central Illinois and beyond! We are a practice focused on family values and work hard to ensure that our patients have an active part in their treatment planning. Our doctors strive to stay current in the modern dental world through continuing education courses and seminars, ensuring that they can treat with up-to-date knowledge and skill sets. We have extended hours to best accommodate your busy schedule and offer same-day emergency appointments. Please browse our new website to see what MidAmerica Center for Dental Wellness & Aesthetics can do for you!
Ask About Our
Membership Program
-$20 per month-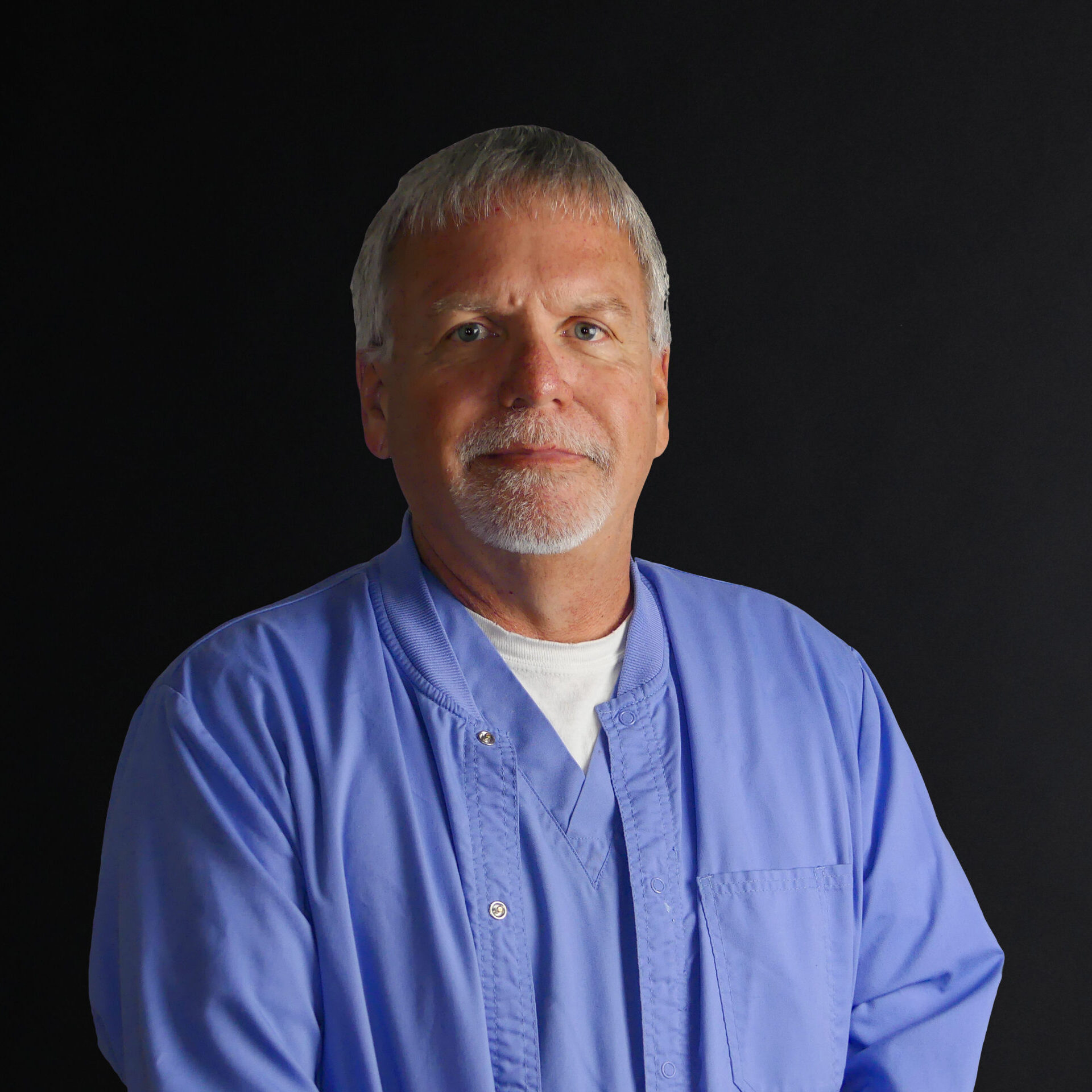 About Dr. Mark Brunk
Hello. I am a 1975 graduate of Brownstown Community High School, a 1980 graduate of Southern Illinois University at Edwardsville and a 1984 graduate of Southern Illinois University School of Dental Medicine. In 1984 I worked for a local dentist in Vandalia, and in 1985 I opened my own dental practice on the corner of West Orchard Street and Sixth Street. March of 2010 we moved into a new, state-of-the-art dental facility in the same location. I am very happy providing dental care to the people who come to my practice.
Continue Reading
Over the years, my love of dentistry has come mostly to performing extractions and making my patients affordable, natural-looking dentures. My wife Paula and I have been married for 34 years and we have three children and three grandchildren. The oldest child Kelli is now Dr. Kelli Brunk Blank and joined the practice after graduating SIU School of Dental Medicine in 2011. Our second child is now Mrs. Allison Satterthwaite. She graduated from Lakeview School of Nursing with a RN-BS degree December of 2011 and is a nurse at Greenville, IL. The youngest child Brian is a freshman at SIU-Edwardsville and a member of the Air Force ROTC at S.t Louis University. When not practicing dentistry you will find me riding around the country on a Harley, riding around in my 1928 Ford Tudor car, or trout fishing around the Midwest. (above, 11-09-2013 Spring River, Mammoth Springs, AK..)
Over the years, my love of dentistry has centered primarily around performing teeth extractions and making my patients affordable, natural-looking dentures. There is not much more rewarding than delivering a new set of dentures to a patient who has struggled with their smile for several years due to tooth loss, decay, or extremely crooked teeth. To give the gift of an good-looking smile to a patient and seeing their reaction the first time they look in a mirror at their new smile is priceless. It brings me joy in my profession. In March of 2011 I opened Brunk Family Dental Care in Metropolis, IL to provide affordable dental care to an even greater area of Southern Illinois. Since then I have been a lead provider in full mouth extraction and denture cases, and I look forward to building that practice. So if you need a new set of teeth, I'm your guy! Feel free to stop by our Metropolis office. It's located four blocks North of the famous Giant Superman Statue.
About Dr. Michael Lask
Hello! I am a 2007 graduate of Southern Illinois University School of Dental Medicine. Prior to my dental training, I graduated from Edwardsville High School and Illinois State University. My wife and I have two sons and a dog, Jimmie. When not in the office you will find me fishing, rooting for the St. Louis Cardinals and Rams. And most importantly, tending to the BBQ grill no matter if there is rain, snow or sunshine.
About Dr. Kelli Brunk Blank
Welcome! I am a 2011 graduate of the Southern Illinois University School of Dental Medicine. My prior education includes an undergraduate degree at SIU Edwardsville, where I obtained my Bachelor of Arts in Biology:Medical Sciences, along with a Minor in Chemistry and in Spanish. During my time at SIUe I was very active member of the Alpha Phi International Fraternity and was a teacher's assistant/tutor for the Organic Chemistry Department. I'm a proud alumni of St. Anthony High School in Effingham, IL.
Continue Reading
Besides working at our Vandalia office, I also fill in at our new Metropolis branch, Brunk Family Dental Care of Metropolis, which opened March 2013. On many weekends you may catch me suited up in my military uniform, as I also serve as a Captain in the Illinois Army National Guard Dental Corps. For two years I also taught as an Assistant Professor in the Community & Preventitive Dentistry Assistant department at the SIU School of Dental Medicine, but quit teaching once I had my second child. I hope to one day return to part-time teaching. My husband, Shane, and I reside in Collinsville, IL. We have two children; daughter Josephine, 4 years, and son Kal, 1 year. On the weekends you can find us rooting on Mizzou Football at Farrot Field, staying active in the gym, or exploring the amenities that St. Louis has to offer.
I am very passionate about dentistry. I grew up in the office of Brunk Family Dental Care and started working there at the age of 15, filing charts, cleaning, and answering phone calls. Years later I'm proud to have returned to Vandalia to work alongside my mentor/father, Dr. Brunk, and our amazing dental team. They truly make work enjoyable!
My current career goals are focused on building our new Dental Spa. I have thoroughly enjoyed bringing Facial Esthetics into our practice, and am excited to be the first office in South Central Illinois that is offering these procedures!
About Dr. Colten Hunter
Dr. Colten Hunter is a graduate of Brownstown High School, studied Biology at Southern Illinois University at Edwardsville, and completed his Doctorate of Dental Medicine in 2022 at Southern Illinois University School of Dental Medicine. He is an avid fisherman, loves to travel, and spend time with his family and infant son.